I Have Concerns About My Child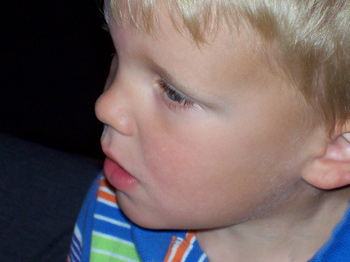 So, you have concerns about your child's progress. You may be wondering what to do, who to contact, and at what point to ask for help. It is generally a good idea to consult with your child's pediatrician. However, It is also a good idea to do your own homework and look at a Developmental Checklist like the one from Early Childhood Directions Center. Keep in mind that all children develop at different rates and that checklists indicate the typical time frames for skill attainment. Developmental Red Flags can be very helpful in terms of helping you decide when to get help.
If you have concerns that your child may be showing signs of Autism, check out the Red Flags of Autism link. You may also want to go to Autism Speaks Learn the Signs web site.
It is very important that whenever you suspect that there may be developmental delays or red flags that your child gets evaluated as soon as possible. The sooner the better. Doctors used to (and some still do) take a "wait and see" approach, but today it is clear that Early Intervention is the key to the greatest possible outcomes for children with such issues.
We can help you through the Referral Process
If you have questions please call us at (716) 592-9331 and ask for our Early Intervention Coordinator.