Developmental Red Flags
Signs and Symptoms of Developmental Delays.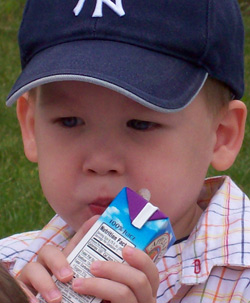 In clinical terms, there are a few "absolute indicators," often referred to as "red flags," that identify the behavioral or developmental markers suggesting the need for further evaluation. For a parent, these "red flags" should serve as a catalyst prompting developmental screening to ensure that the child is on the right developmental path. If your child shows two or more of these signs, please ask your pediatric healthcare provider for an immediate evaluation. It is also highly recommended that whenever a parent suspects that there may be such concerns that you go through a Referral Process to ensure that your child gets the help he or she needs. Doctors used to (and some still do) take a "wait and see" approach, but today it is clear that early intervention is the key to the greatest possible outcomes for children with such issues.
If you have concerns that your child may be showing signs of Autism check out the Red Flags of Autism link.
(Adapted from The Early Childhood Direction Center's Developmental Checklist)